Turning your ideas into apps.
Learn what I do in 20 seconds
Bringing your app to life, providing every role necessary with expert product management services.
Learn what I do in 20 seconds
Let's get it
done
We offer 2 seperate packages, fit for any phase of your journey.
Juicy data, really fast.

Live Rapid Prototyping
We build a prototype, then test it with your target users. In 30 days. Seriously.

Great for when you need to validate an idea now, without waiting 12 months to build it.

Two to five detailed personas based on your users
We fit in any phase of the development cycle
Actionable insights in 30 days
We produce a working prototype
Tested in-person with a community of real users
Insights and debrief delivered in one month
Supercharge your team.

Product Success Workshop
We tailor our battle-hardened framework to help you get your idea on the launchpad.


Eliminate guesswork with a clear plan of action.
Single or multi-day immersive workshop
Tailored to your needs and goals
Includes access to our rich network of professionals
Identify scope, OKRs, roadmap & personas
Build your team with confidence
Launch your product with a clear plan of action
Our clients are pretty
Chuffed.
Let's Get Coffee hits their deployment deadlines, again and again
Dom has really helped me personally and my agency by offering great advice and delivering brilliant project management skills. His product development skills have helped my clients really think about the value of the service/product they are offering to customers by putting themselves, in the end, users' shoes. I would highly recommend him. You won't go wrong by using Dom.
KATIE LACY, CEO Let's Get Coffee
Handyman Interactive built a learning app on-time and in-budget
Dom has been an asset in running the project and owning the product, turning around a challenging framework and delivering a high-quality solution in a small, globally remote team. Dom can see where the high-value work is and gets a team laser-focused on delivery.
MIKE DANIELS, cEo handyman interactive
Huma Healthcare increased their daily users by 50% with a new core feature
Dom has a great personality and great knowledge in Product-led growth. Where possible, he advises on improved ways of working and effective Product Marketing approaches. We are grateful to have had the opportunity to work with him and look forward to working with him in the future again.
MELDEE CHING, Senior product manager Huma Healthcare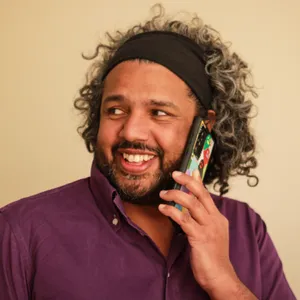 Hey 👋 I'm Dom.
Let's partner up.
I have been working tech for a long time and built a lot of products and solutions for real people.

I started Chuffed Solutions to help new companies to take their first few steps to go from nothing to something.